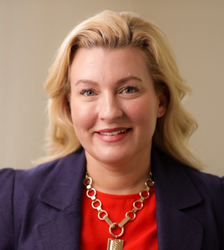 Rachel has been named one of America's Top 100 Injectors since 2018, and Real Self tapped her as one of its Top 25 Injectors.

HENRICO, Va. (PRWEB)
May 07, 2022
Rachel M. Duke, NP, CANS, started her career of caring for patients in 1997 as a Registered Nurse. She worked in the Emergency Department and as an Organ Transplant Coordinator through 2004 before deciding to become a Nurse Practitioner. Through those experiences, she discovered a love for aesthetics and shifted her focus to the industry in 2005.
Since making that decision, Rachel has been a trailblazer. She learned the industry from the ground up, working in Medical Spa and Physician Practice settings. In 2013, Rachel became Central Virginia's first Certified Aesthetic Nurse Specialist. She trained with leading aesthetic experts across the country to perfect her craft, with a focus on delivering the best outcomes for her patients.
Her journey led to the fulfillment of a dream to open a unique, patient-centered, private practice in Virginia. She launched Richmond's first nurse-owned and physician-independent Injectables Boutique in 2020. Her goal is to bring her 15-plus years of experience to provide personalized strategies, natural results and have patients leaving the office feeling their best.
Rachel has been named one of America's Top 100 Injectors since 2018, and Real Self tapped her as one of its Top 25 Injectors. She became an Allergan Medical Institute Training Faculty Member in 2015 and has trained injectors across the Mid-Atlantic. Rachel also serves on ISPAN's Educational Program Committee and has severed as an advisory board member for both Jeuveau and Botox. To support aspiring aesthetic industry specialists, Rachel is forming a foundation dedicated to providing much-needed scholarships and grants for continuing education.
Rachel started her career in her hometown of Bridgeton, New Jersey, at what is now Inspira Health. She lives in Richmond with her husband, Patrick, and their Cavalier King Charles Spaniels, Daisy, and River. Rachel also enjoys interior design, fashion, and travel.
Learn more about Rachel Duke by visiting: https://hauteliving.com/hautebeauty/member/rachel-duke/
ABOUT HAUTE BEAUTY NETWORK:
Haute Beauty is affiliated with the luxury lifestyle publication Haute Living. As a section of Haute Living magazine, Haute Beauty covers the latest advancements in beauty and wellness, providing readers with expert advice on aesthetic and reconstructive treatments through its network of acclaimed doctors and beauty experts.
For more about Haute Beauty, visit https://hauteliving.com/hautebeauty/
Share article on social media or email: