A 35-year-old woman who died from severe head injuries after what police believe was a stranger attack in east London has been named as Zara Aleena.
Ms Aleena, who was local, was the victim of an "horrific assault", police said, as she was walking on Cranbrook Road, towards Gants Hill station in Ilford, in the early hours of Sunday.
The Met Police said it believed she was a "victim of an attack by a stranger". Her family has been informed.
A 29-year-old man has been arrested.
Officers said he was detained at an address in Ilford shortly after 16:00 BST and was being held on suspicion of murder.
Paramedics were at the scene at 02:45 BST on Sunday and took Ms Aleena to hospital, where she later died.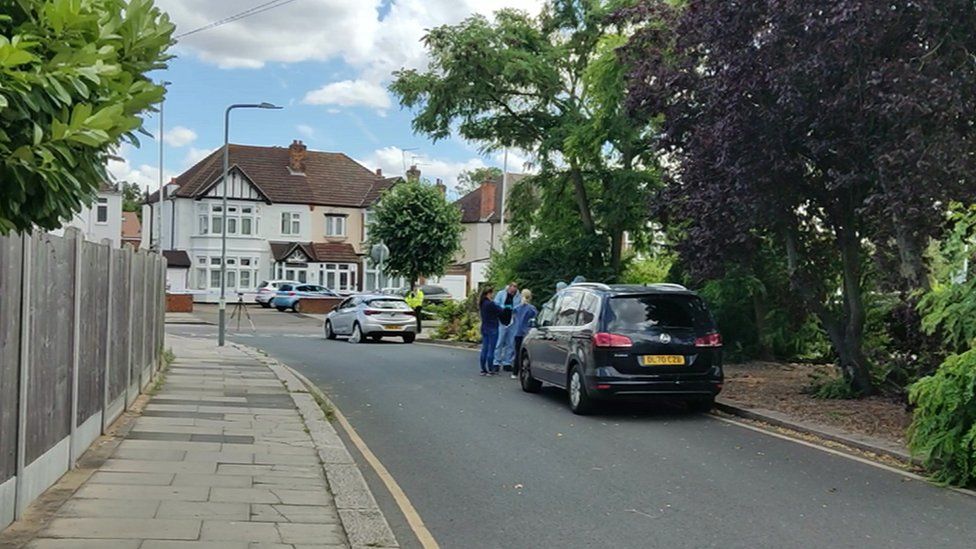 In a statement, Ch Supt Stuart Bell said: "Zara, who lived locally, was walking along Cranbrook Road in the direction of Gants Hill Station when she was assaulted.
"It is now believed that she was the victim of an attack by a stranger.
"Her family are aware of this and as the investigation progresses they will continue to be updated and supported."
He added there was no evidence of any weapons being used in the attack, which left Ms Aleena with fatal head injuries.
A post-mortem examination revealed Ms Aleena had "suffered multiple serious injuries".
Earlier, Ch Supt Bell said the investigation was being led by homicide detectives.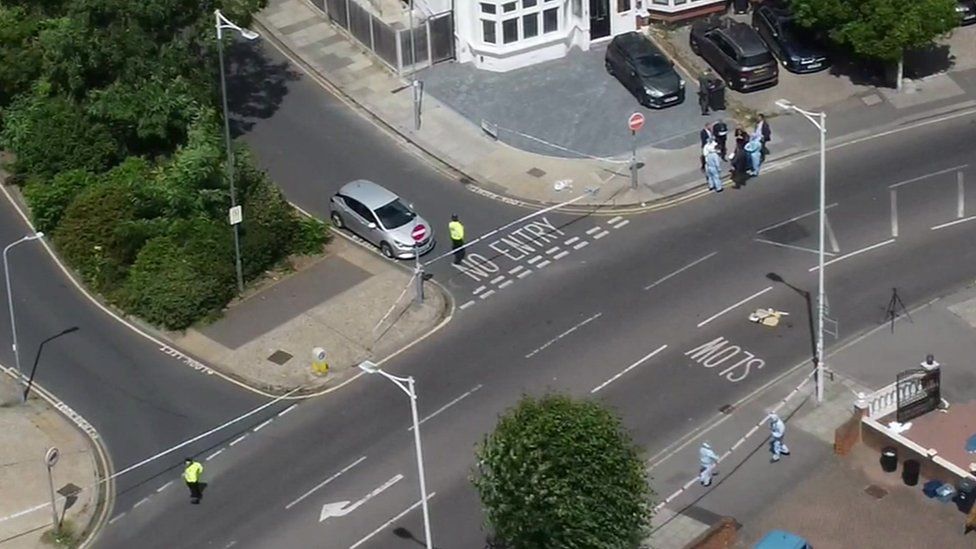 "I understand that for women, particularly locally, this is an incredibly distressing incident, and I urge you to be alert but not alarmed."
He said officers were working "at pace" to establish what had happened.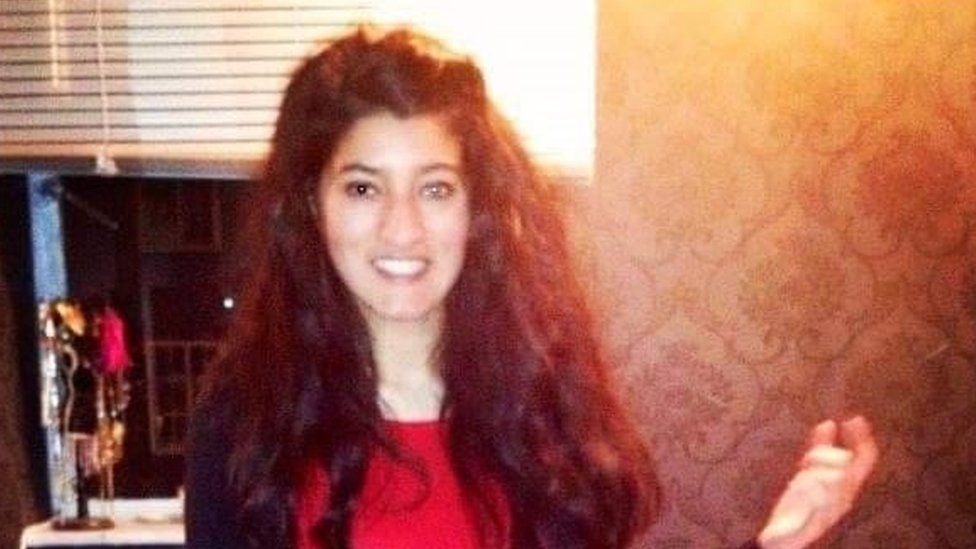 Friends of Ms Aleena said she was "so soft and gentle, she never had a bad word to say about anyone".
Karina – who did not provide her surname – and Sherit Nair described her as someone who cared and looked after all her friends and that she was a "lifeline for her mother and grandmother" as she did all of their shopping, arranged their medication and gardening.
The friends, who had known Ms Aleena for many years, said she graduated in October last year after many years of study and had only been working at the Royal Courts of Justice for three or four weeks.
They said they believed she was coming home from a night out with friends when she was attacked, adding that she was probably walking home on the night she was attacked as she loved walking and walked everywhere, preferring not to drive.
Shopkeeper Kuldip Singh said he was concerned at the level of violence in the area, highlighting how this homicide was the third in five years.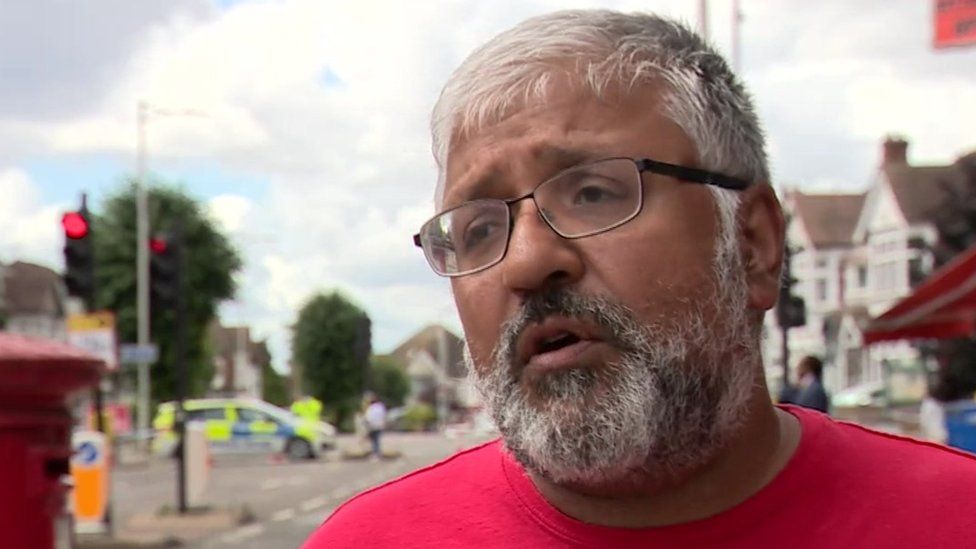 "This one was quite brutal," he said. "It was a young lady but people don't really feel safe in this location as much as they used to.
"If I was an elderly person or a female, especially in the winter months, walking through this road you could be at risk."
Subhash, 60, who lives just off Cranbrook Road, said he was woken up by a helicopter at about 03:00 and said he "worries" for other local women because this is "happening on my doorstep".
"It's not just my daughter, it's other daughters, other girls, other women in the area," he said.
"It's quite a serious matter, how safe are you in your own area."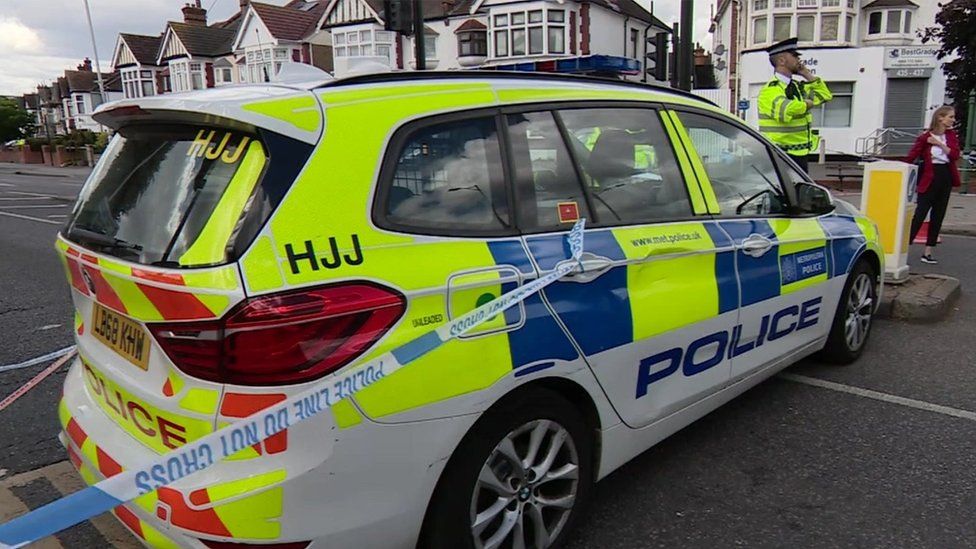 A significant police presence is expected to remain in the area in the coming days.
Of London's 46 homicide victims so far this year, 16 (35%) have been women, according to data collected from the Met Police, British Transport Police and City of London Police.
By the same time last year, there had been 58 London homicide victims, 12 (21%) of whom were female, according to the data.
Detectives said they were keen to hear from anyone who was in the Cranbrook Road area between 02:00 and 03:00, particularly those with dashcam footage.